Feathering the Nest: Public Engagement at Glastonbury Festival
Towards the end of June, Dr Julia Best and PhD student Jacqueline Pitt ventured to Glastonbury festival in order to convey the research of the Chicken Project to a large and varied audience. Armed with several skeletons, an assortment of archaeological finds and a large number of interactive timelines, maps and charts, the team set up a stand in the Science Tent within the Green Future's field. Ensconced among everything from pedal-powered jukeboxes, musical bubbles and 3d printing to biofuel the Science Tent was a vibrant and lively environment.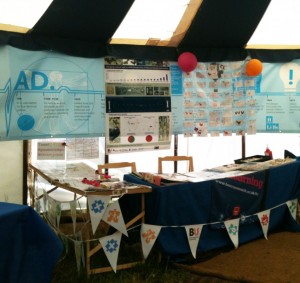 Activities such as 'pin the chicken on the timeline' enticed visitors to the stall where they could then handle the materials and learn more about the domestication of chicken and its spread across the world. Exploring the differences in meat and egg chickens today proved very popular, sometimes even exciting disbelief that there could be so much variation skeletally within a single species. The audience was exceedingly varied allowing the project members to interact with people who were interested in chickens for many different reasons; from casual chicken keepers to vegan caterers, permaculture enthusiasts, sustainable food trust workers, and chicken vaccinators.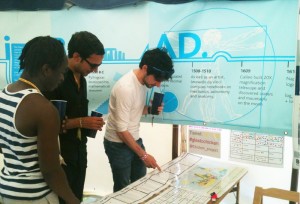 The activities and information were very well received with around 800 visitor interactions taking place, usually lasting between 5-10 minutes, although some people stayed for considerably longer or returned several times. The audience was very diverse and keen to interact and talk, relishing the opportunity to handle materials and draw their own conclusions from the data. Due to our place within the Green Futures field the issues of food security, productivity, disease and avian health were hot-topics often independently raised by visitors. The project's important role in combining science, archaeology and anthropology was time and time again emphasised by the participants expressing that they had not realised or considered that archaeology and anthropology could integrate so thoroughly with scientific research. Frequently uttered phrases along the lines of 'oh I didn't realise you could do/see/find that' demonstrate the positive increase this event had in public awareness of our research and the importance of integrating Science in Culture.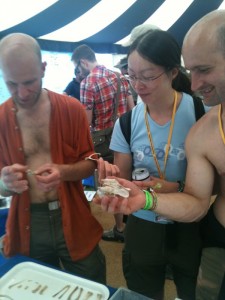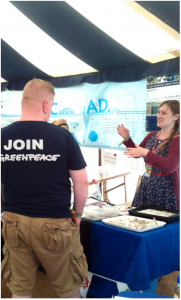 In a festival where there was so much to see and do, the constant stream of people into the Science Tent and to our stall reinforces that the public audience as a whole is very interested in science, culture, sustainability, and the application of the past to understand the present and look to the future.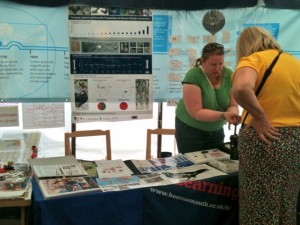 Follow us
Keep up to date with the latest project news via our Twitter feed.

ChickenCoop
@Chicken_Project