Oxford and Chickens come together
Between the 22nd and the 25th of September, our Chicken Meeting took place at the School of Geography and the Environment at the University of Oxford. The meeting started on Tuesday 22nd with the Post-doc meeting that was presented to all team members on Wednesday morning and followed by a huge variety of PhD presentations. Although most of the projects are just half-way, we can tell that there has been a big step forward since the last meeting and we will have quite a few outcomes soon. Moreover, we have a new PhD research on "Chicken Cultures and Male Identities in the Canary Islands" that will be a complementary research to the other projects currently undertaken. Do you want to know more about our team and publications? Just click on the green menu above.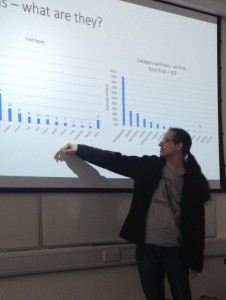 On Wednesday evening we enjoyed two guest presentations about the importance and implications of the chicken breed industry and avian influenza in China. And, last but not least, we concluded our really long Wednesday with a lovely Chicken Squad Dinner where guess what, chickens had also their role among a variety of delicious food. On Thursday morning, the PhD students had time to meet up and exchange ideas about our researches and discussed further collaborations. We also got the chance of spending a few hours with two extra and really interesting activities. A workshop, leaded by the comedy-scientist Steve Cross, for our Chicken Comedy Fest (as part of the Being Human Festival in November) . You know, science should not be boring…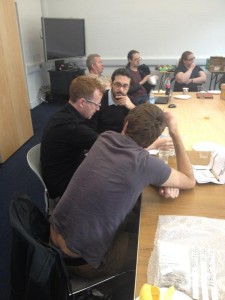 And a filming day (thanks Dani!) trying to cover the wide range of disciplines involved in this project. Finally, on Friday morning our Chicken Meeting took to an end with the last filming scenes by our fearless team members. Let´s wait to the final cut to see if some of them have to combine their academic careers with a new life in Hollywood…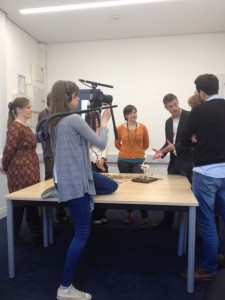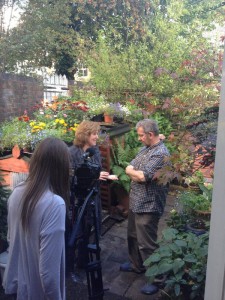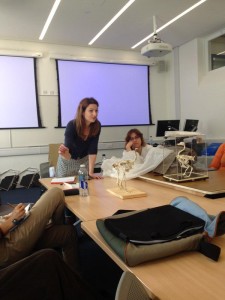 Thank you to all team members for these fantastic four days!
Follow us
Keep up to date with the latest project news via our Twitter feed.

ChickenCoop
@Chicken_Project